A tour through Fountains of Wayne, display of Christmas 2001.
Fountains of Wayne was a garden supply store located in Wayne, New Jersey on Route 46 west. They sold outdoor patio furniture, statues, planters and - oh yes, fountains. But in December it became the home of the Christmas wonderland, a series of animated displays with different themes. You had to climb a flight of stairs to get to the second floor, but it was worth it. The store went out of business in 2009 and the building was demolished in 2019. All that is left now are photos and memories.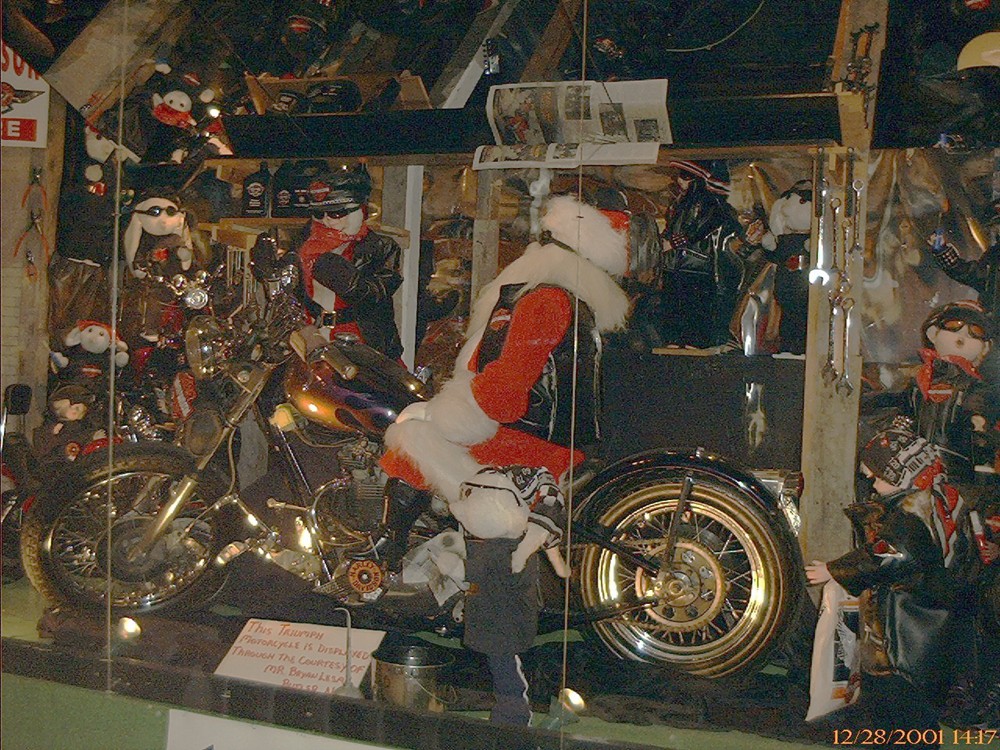 Here is Biker Santa, on his HOG. The sign reads "This Triumph Motorcycle is Displayed through the courtesy of Mr. Bryan L. of Butler N.J. Oddly, there is a Harley-Davidson logo included in the display.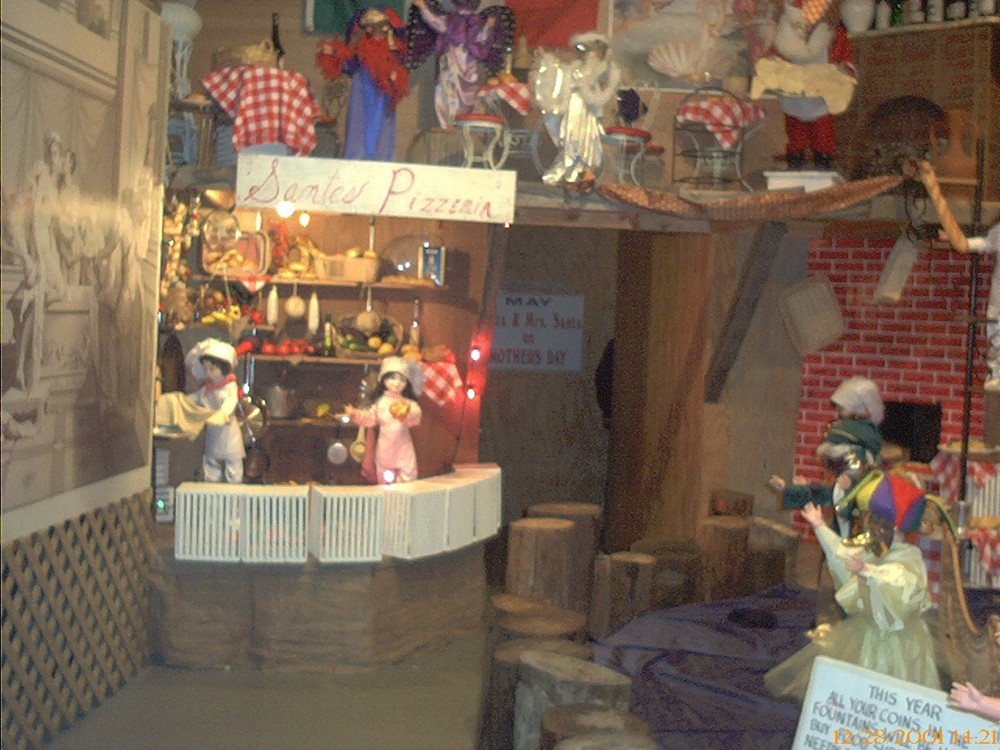 Santa's Pizzeria. The sign reads "This year all your coins in the Fountains will be used to buy food supplies for the needy people in the city of Paterson". The store owners were quite generous.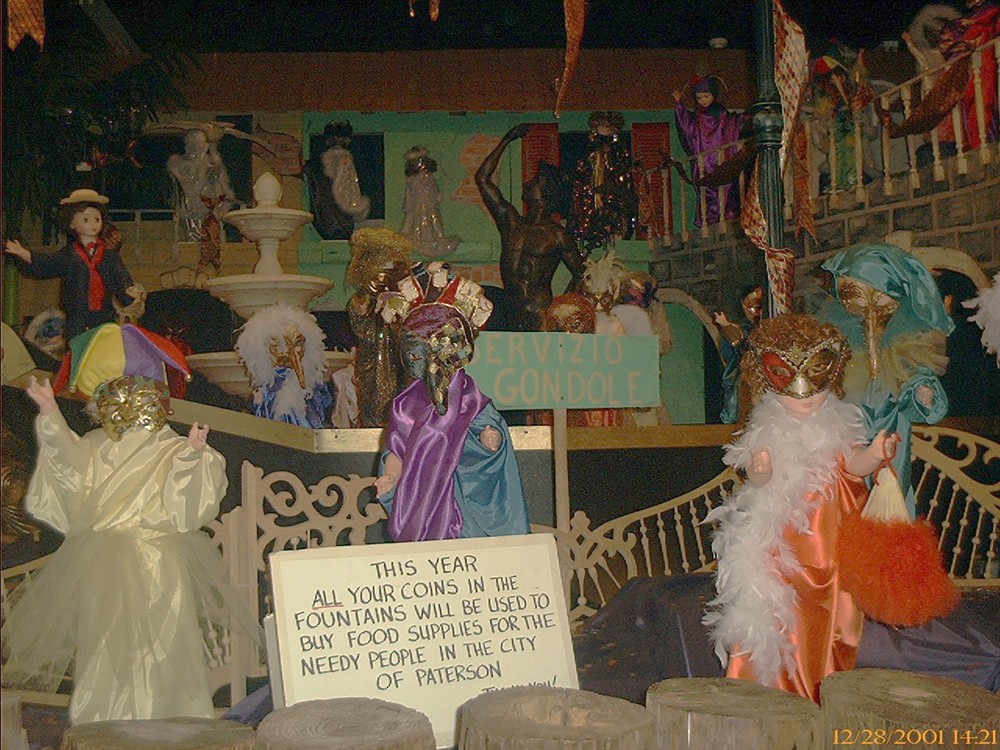 Possibly Santa at Mardi Gras.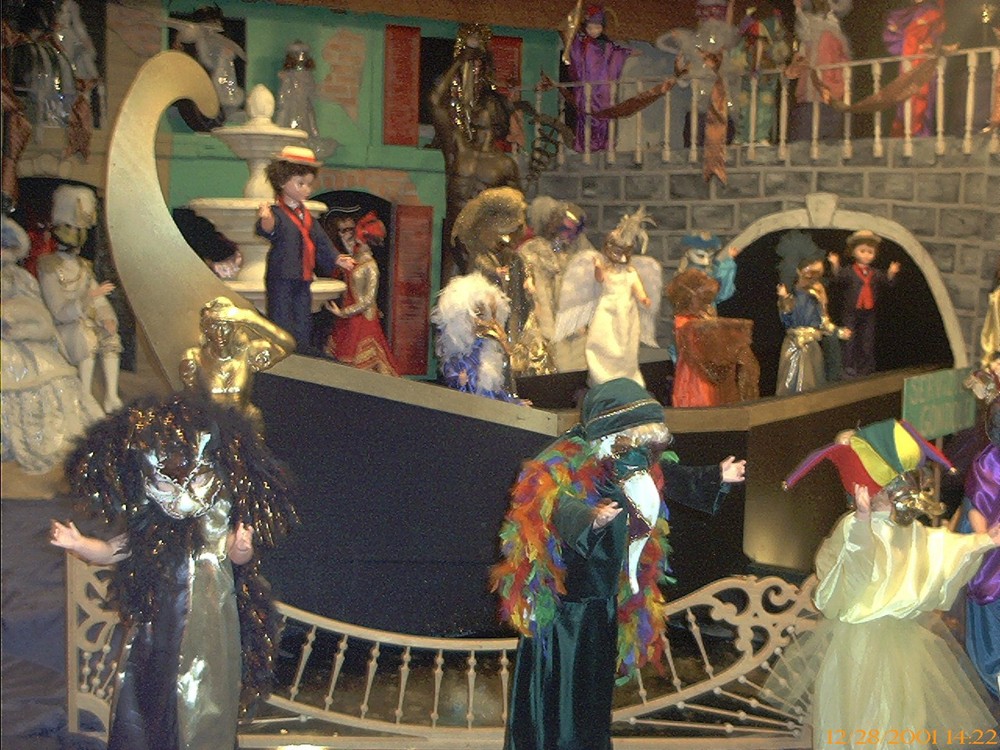 Same display from another angle.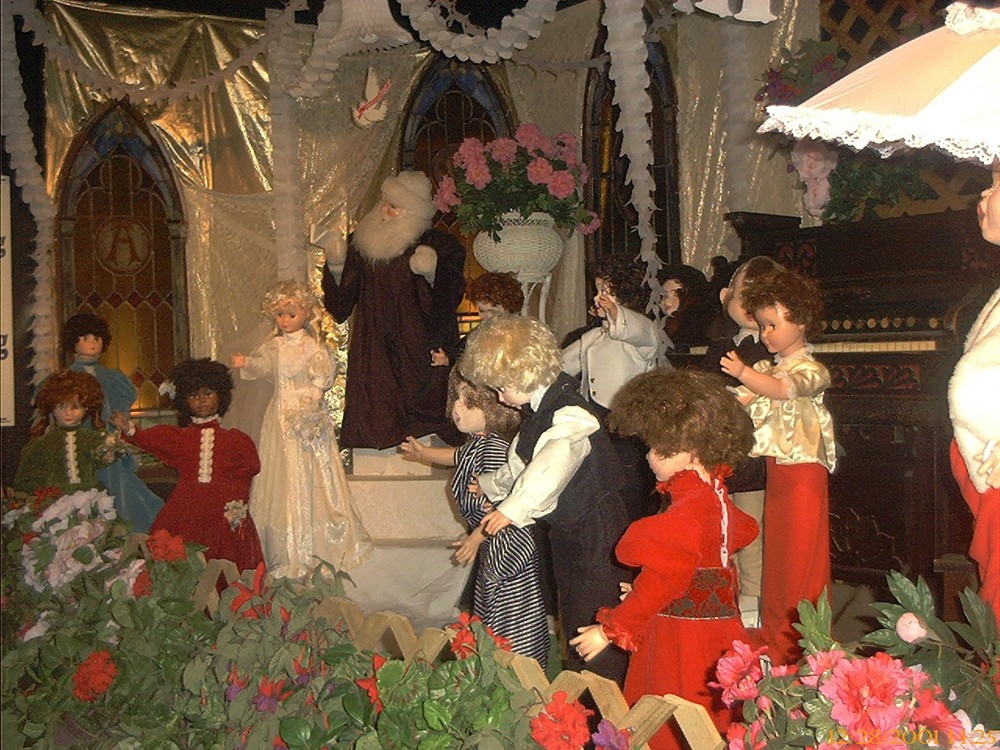 Santa at the Piazza San Marco.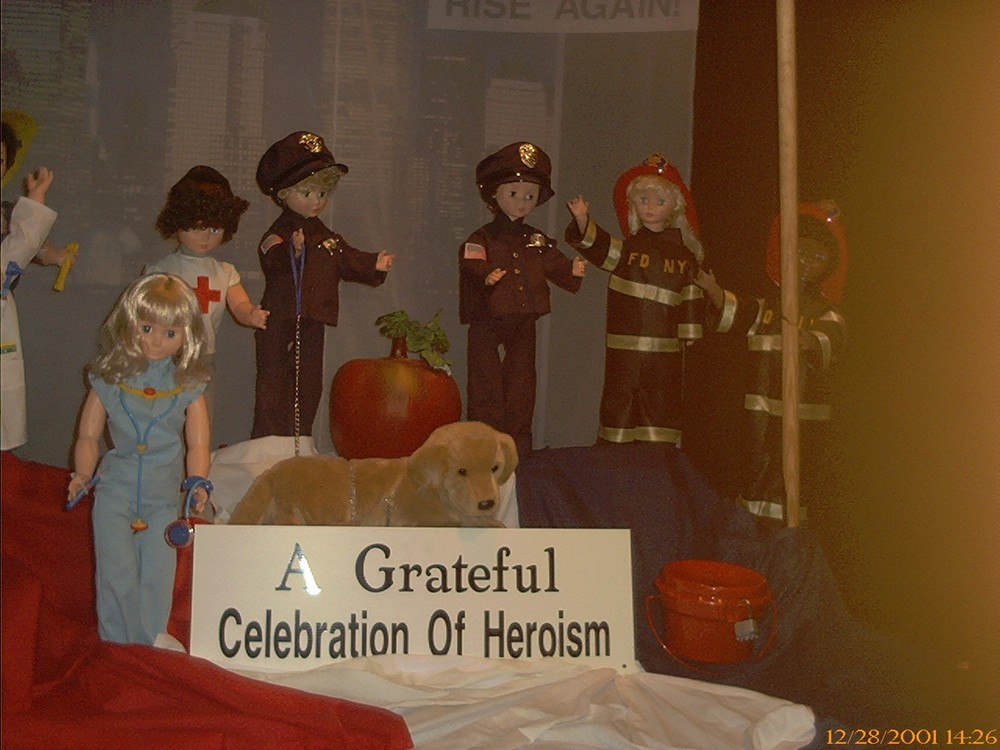 A tribute to our First Responders. Remember, this was shortly after the terrorist attacks of 9/11/2001.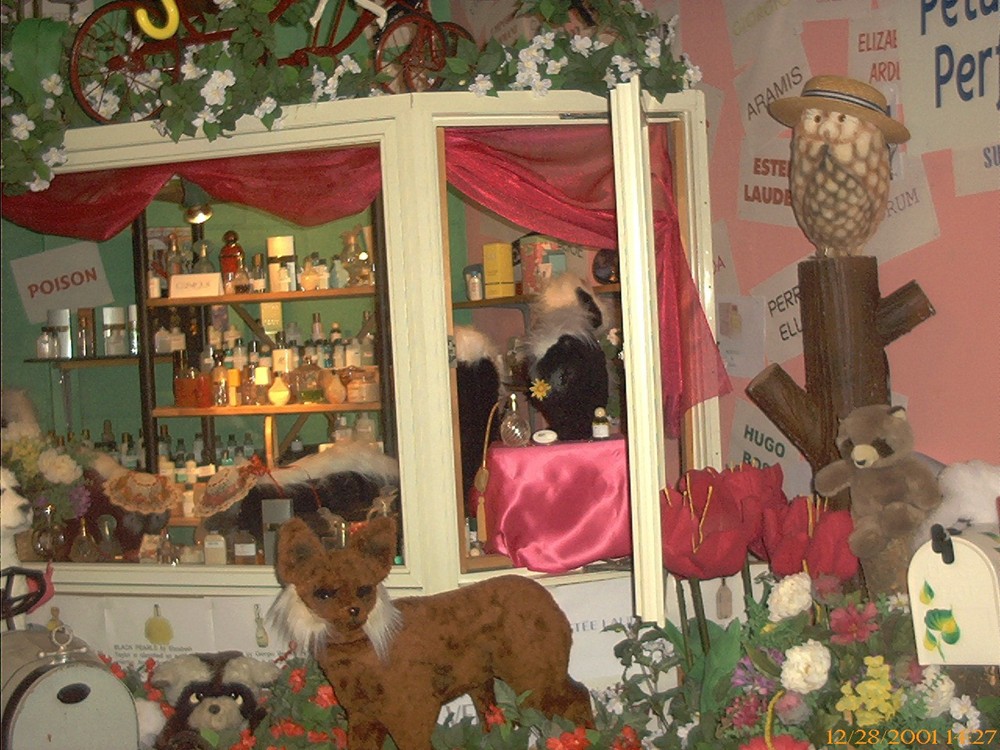 Santa's Perfume house. I recall there was a Skunk or two in the display somewhere.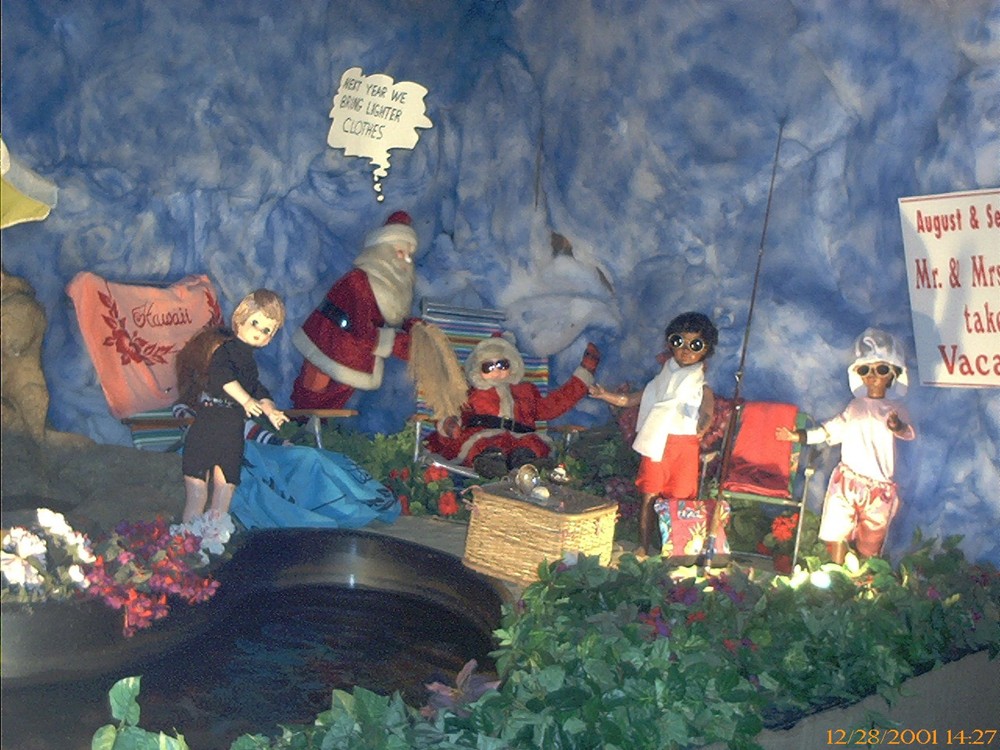 Santa's tropical vacation. The sign reads "August & September - Mr. and Mrs Claus take a Vacation". (Many of the displays had seasonal themes)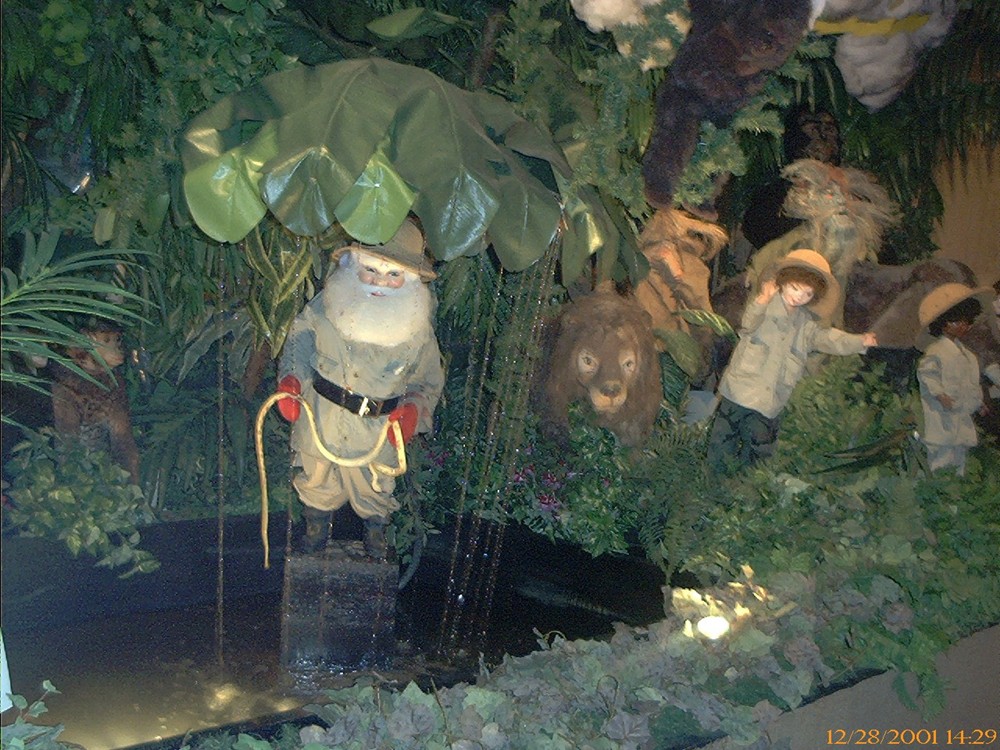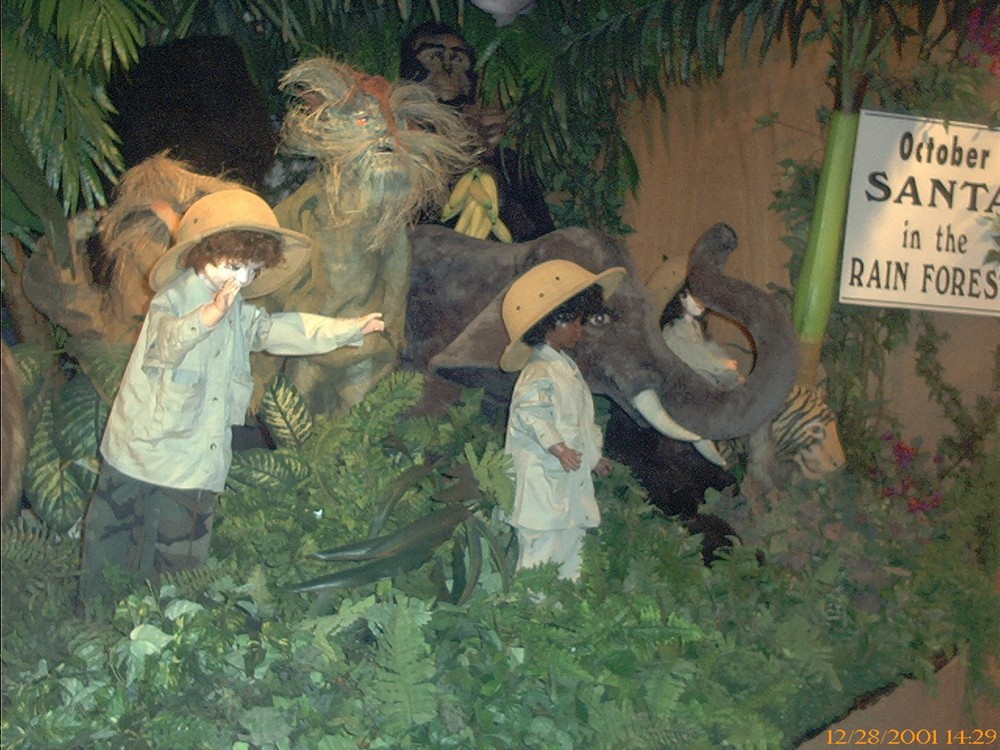 October - Santa in the Rain Forest. (2 photos)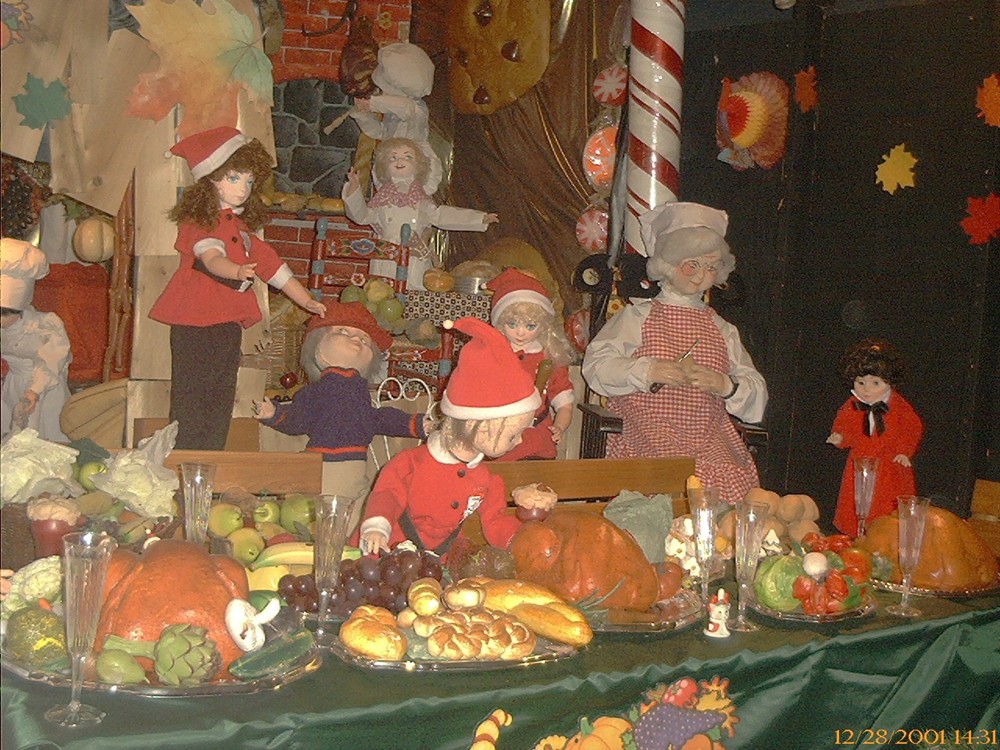 A Thanksgiving celebration.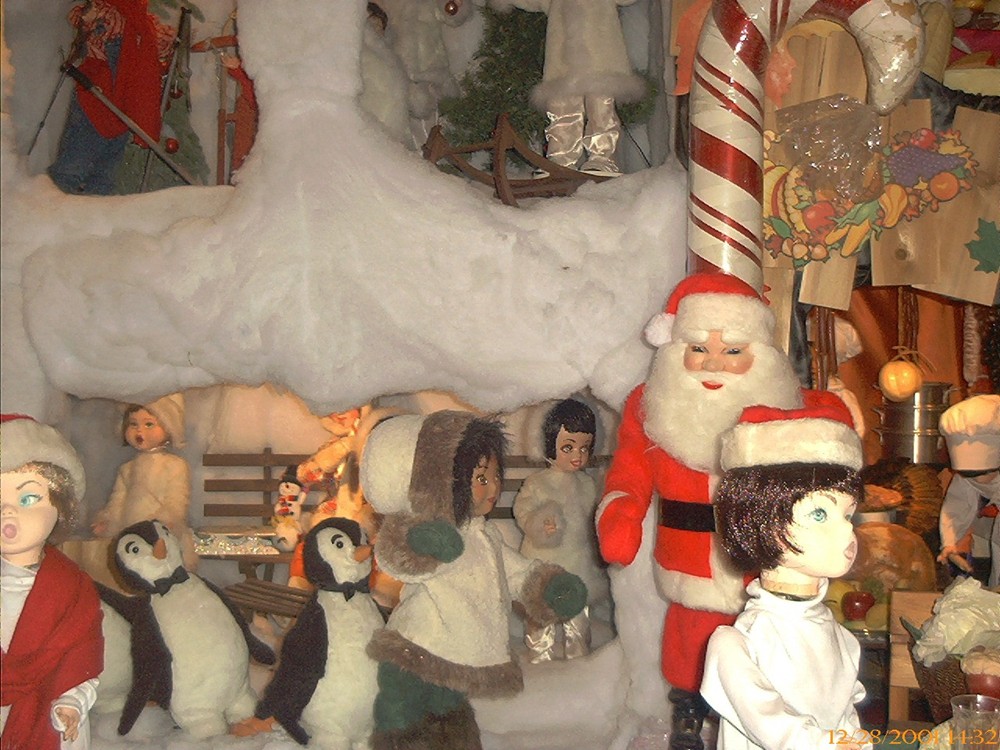 This may be an Eskimo themed display.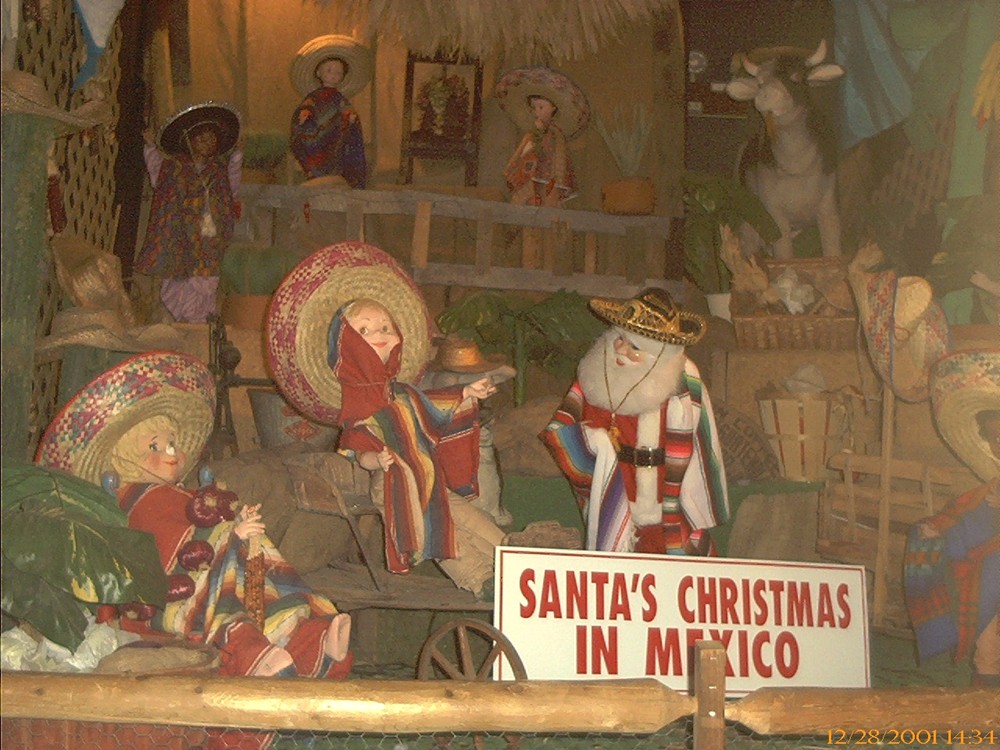 Santa's Christmas in Mexico.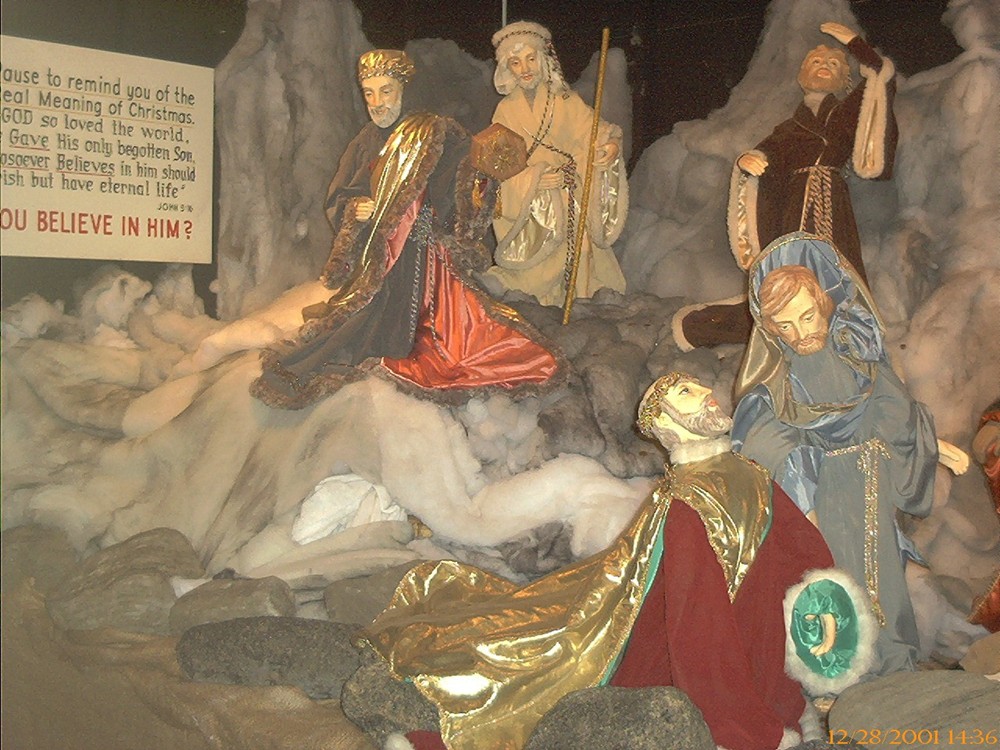 The true meaning of Christmas. The sign reads : "We pause to remind you of the real meaning of Christmas. For GOD so loved the world, He gave his only begotten son, Whosoever believes in him should wish but have eternal life." John 5:3.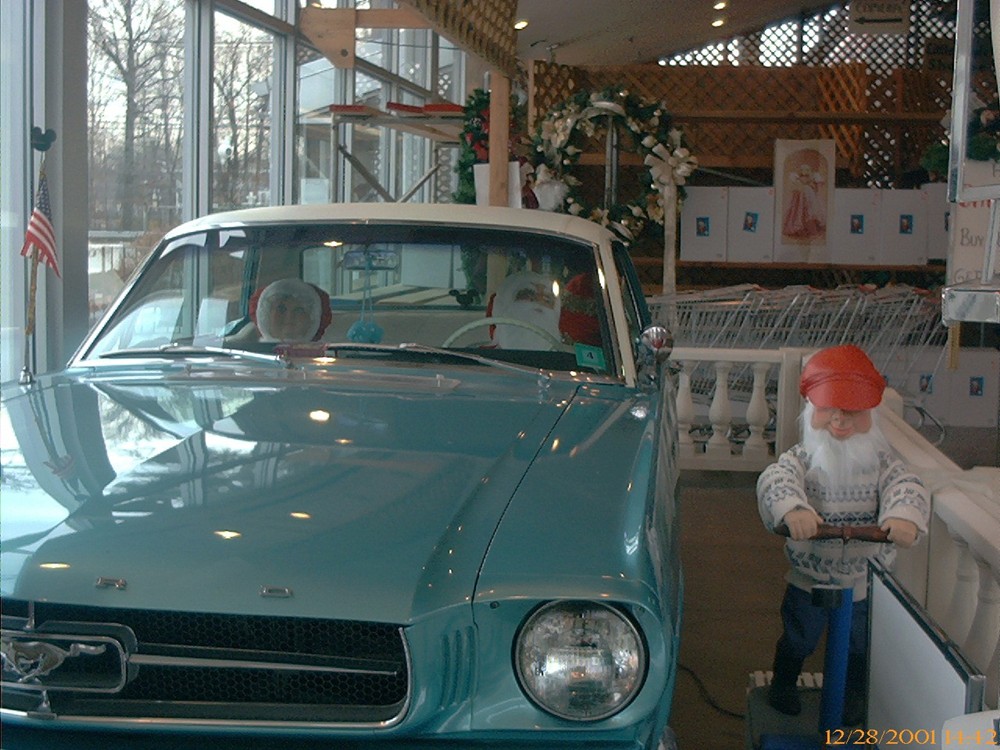 Santa's pit crew, with a beautifully restored 1960's Ford Mustang. This display was on the ground floor.