Reflector sets from the 1980s.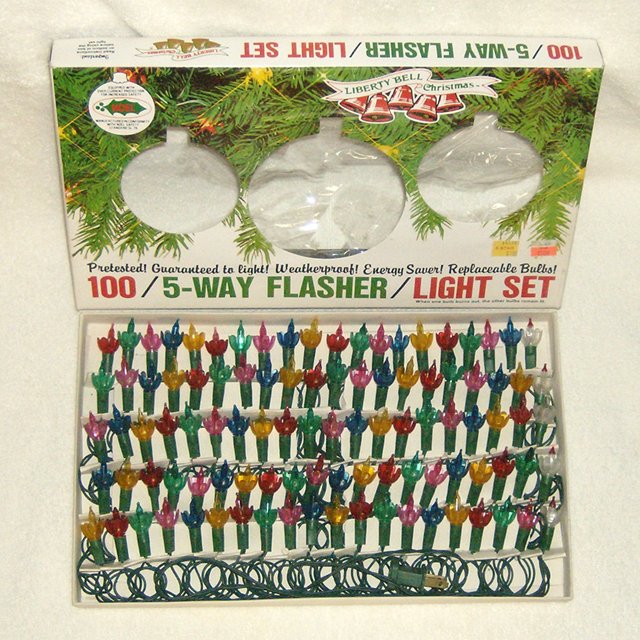 A 100 light 5 way flasher set "Liberty Bell" brand from the late 1980's. It was sold at Channel Home Centers a now-defunct home improvement chain headquartered in the northeast U.S.A. Sells on ebay for $20 to $44. Turn the set on !
Here is the YouTube video of this set flashing away.
---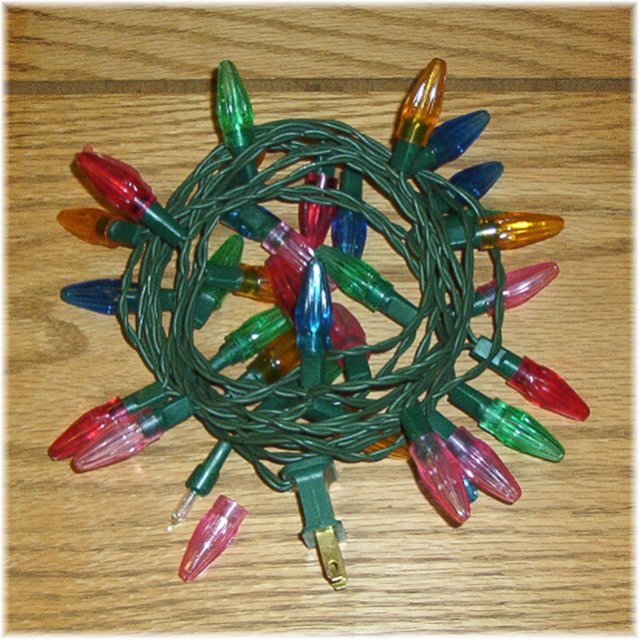 Here is a 35 light classic lights set from about 1980. It's a standard miniature set with plastic bulb covers which imitated the old C-6 Christmas bulbs. The bulb covers gave the lights a nice soft glow, rather than the pinpoints of light typical of miniature bulbs. The new LED lights use diffusers similar to these, in an example of how the classics keep reinventing themselves. Turn the set on !
---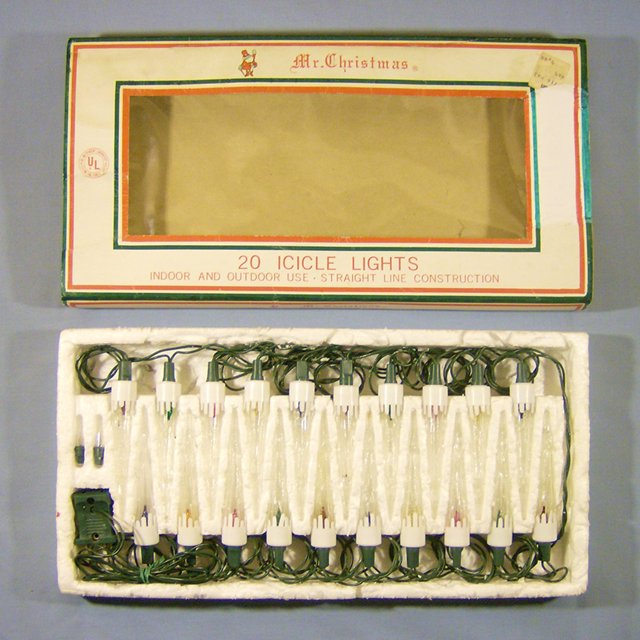 Here are the original icicle lights! This 20 light set, catalog #6381 was made in Taiwan, and has clear plastic icicle reflectors. This set required lots of restoration work as the light string and box were in poor condition. The icicles light up in 5 colors - red, green, pink, yellow, and blue. Update - these icicle lights have been reborn with L.E.D. bulbs and are now sold by Gemmy industries corp, the same folks that bring you those giant airblown decorations.
Turn the set on !
---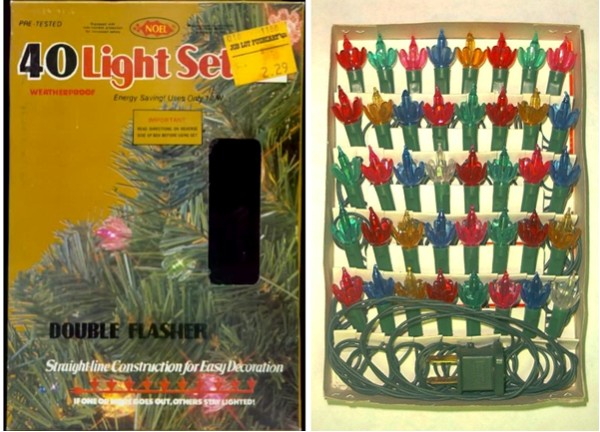 A 40 light/2 way flasher reflector set from the late 1980's which was the end of their era.
It had a more common petal style reflector.