The contributors page - More lighted tree toppers.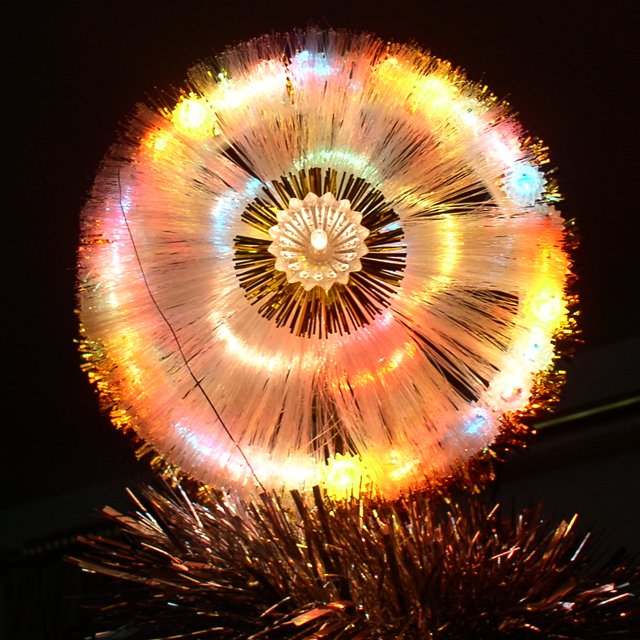 Here is a very elaborate rainbow tree topper by Renown.
At the outside are 30 lights in a 3 way flashing arrangement, then inside that are 11 bulbs, including one in the center.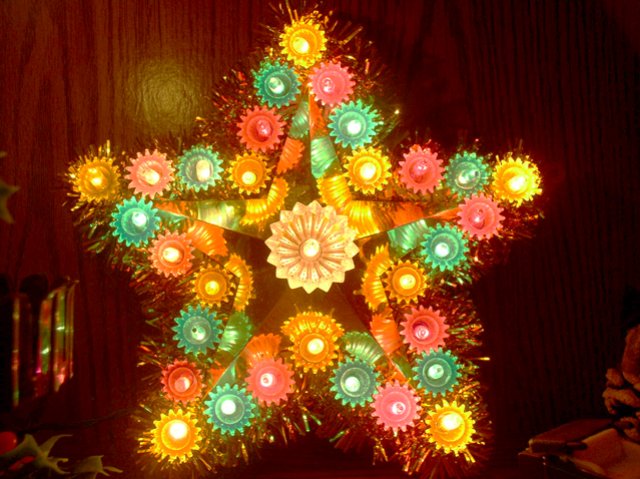 Here's a star topper with 30 bulbs arranged in a star pattern plus one in the center.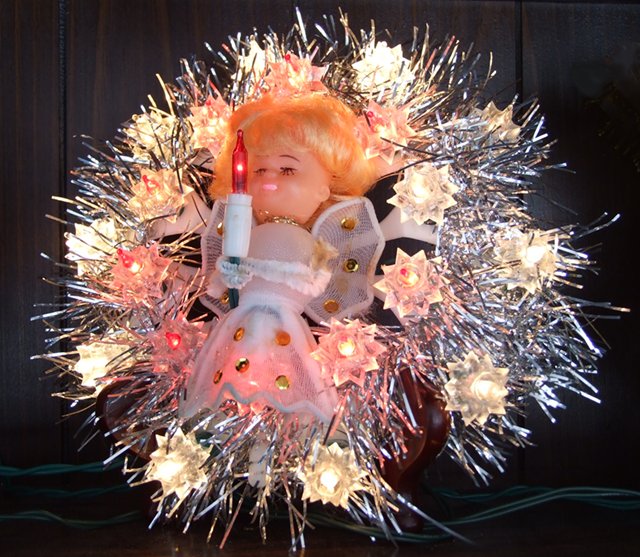 Here's the ever popular angel topper it's 2 way flashing with 21 bulbs, including the one that the angel is holding.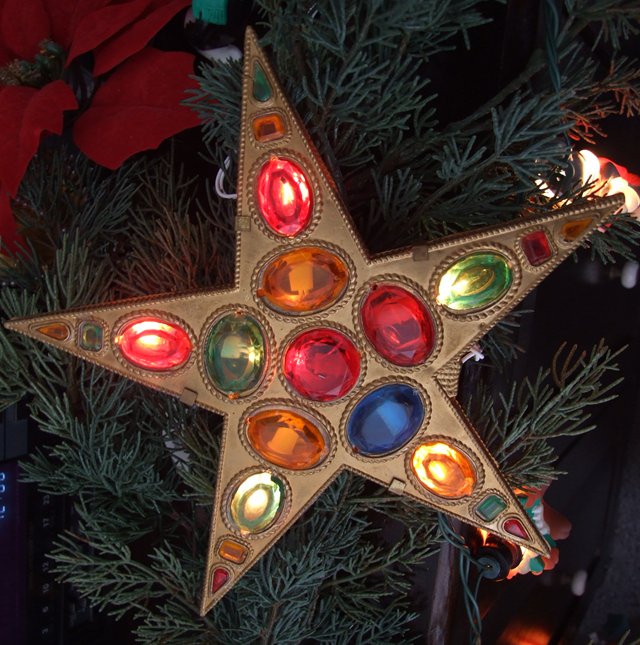 This is a NOMA jeweled star topper from the 1960s it's lit from within by 6 bulbs.