Reflector sets from the 1970s.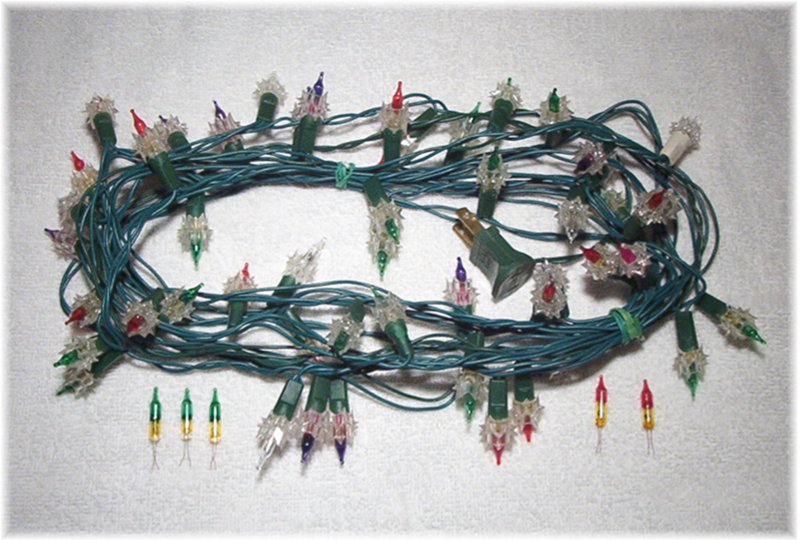 50 light 5 way flashing set with pointy starburst reflectors and two tone bulbs. This particular style of reflector was notorious for snagging on the wires, making it almost impossible to untangle the string ! Turn the set on !
---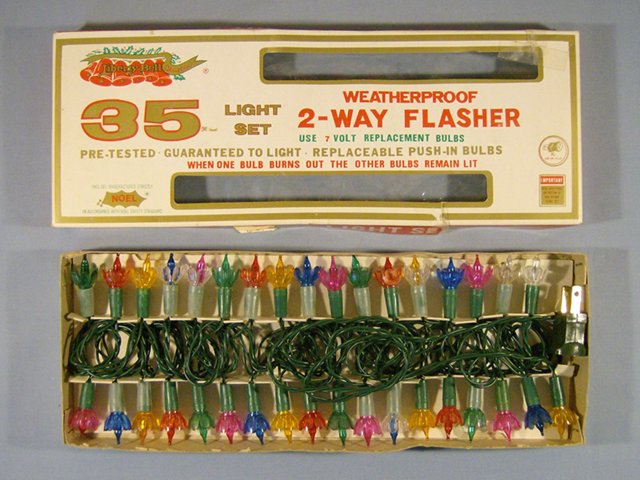 Here's a 35 light 2 way flashing set from Liberty Bell, item #1035. Made in Taiwan, imported by Liberty Bell Christmas inc. of Hicksville, N.Y. 11801. The set dates to the late 1970s and was sold at Rickels hardware for $1.69. Unfortunately, the quality of the Liberty Bell sets was poor. The wiring was thin and the sockets have turned brittle with age. The bulbs on this set were wired to flash in an alternating pattern, which created a chasing effect similar to modern lights. Click here to Watch a video of the set flashing away.
---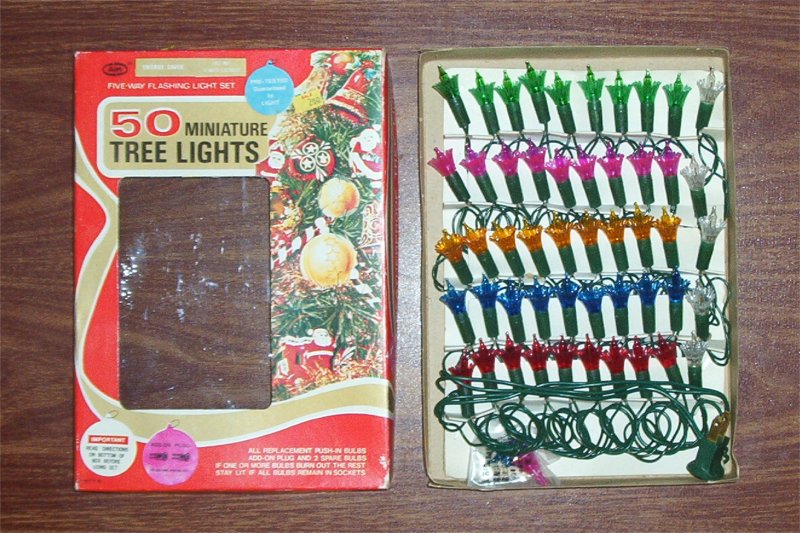 A 50 light 5 way flasher set made in Taiwan, circa 1977. This set used 12 volt bulbs which were the brightest of all the mini bulbs.
You need sunglasses when you plug this set in! This is one of 2 found over the summer of 2002 at a flea market in Pennsylvania's Delaware Water Gap. It is mint in box and has never been used.
---
A 35 light reflector set from Sears, made in Taiwan, catalog no 71-94504 . This set had 2 green-tipped fuse bulbs which were similar to regular bulbs but lacked the shunt. Their purpose was to protect the string from a current surge if too many bulbs burned out.
The fuse bulbs were issued U.S. patent no 4030059. | Turn the set on !
---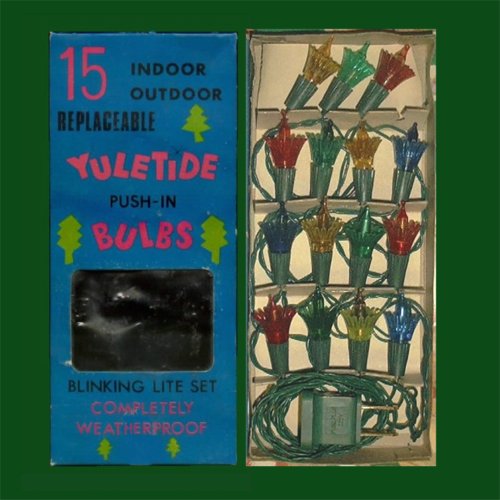 15 light "Yuletide Bulbs" set, item #5380. Made in Taiwan circa 1970 intended for table-top trees.
This style of reflector with fine petals is harder to find. Turn the set on !